The content on this page contains affiliate and/or advertiser links. Please review my full disclosure policy.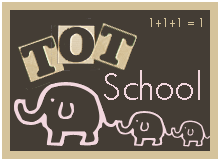 ~JI and TJ are 26 months~
This past week has been difficult for us. But, we did still manage to fit in a bit of Tot School for the little boys. Here are a few of the things that they did.
They loved looking at our butterflies and they even got to help release them, which was super cute. They ran around trying to catch them once we let them out! I just love this picture of them head to head looking at the butterfly habitat!
The butterflies were the highlight of the week for them.
They also had a blast playing with our fish game.
Finally, one more fave pic from the week. Check out TJ flying around the room in his Superman PJs. That's my superboy!!!

Be sure to check out Tot School for more great toddler ideas as well as my other website for free online preK resources.